Torch Details:
Created as a decorative outdoor furnishing for a wide array of exterior settings and applications, the Tempest Torch is designed to create the ultimate in lighting enhancement. The display possibilities are nearly endless; outdoor living spaces, retail or business store fronts, walkway pillars, pool areas, mounted onto movable bases or featured on an exterior wall or entry.
The Tempest Torch won Best Outdoor Room Furnishing and Best of Show for all Outdoor Products at the Hearth, Patio and BBQ Expo. The Tempest Torch is manufactured by Travis Industries - North America's largest privately owned manufacturer of Hearth Products.
Breaking the barriers of standard torch design, Travis Industries proudly unveils the Tempest Torch - a dramatic decorative outdoor gas lamp. The patent pending Tempest Torch creates a natural venturi effect causing the flame to spiral and dance within the tempered glass walls without the use of electricity
The Tempest Torch Electronic Ignition System allows you to install up to 6 Tempest Torches on a single 24V circuit and light all of them with a single switch from the comfort of your home. You may also install them on a programmable timer or connect to a Smart Home system.
---
Each Torch Includes:
Head
Stainless Steel Base
Glass
12" Flex Line
Ball Valve
Removable Rain Cap
---
Tempest Torch | LIFESTYLE PHOTOS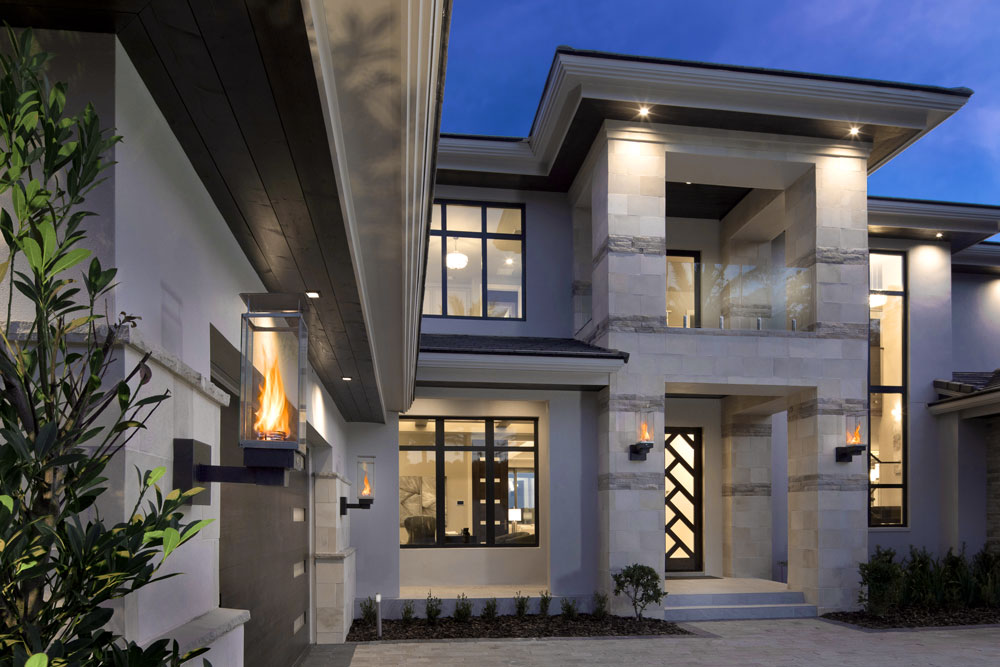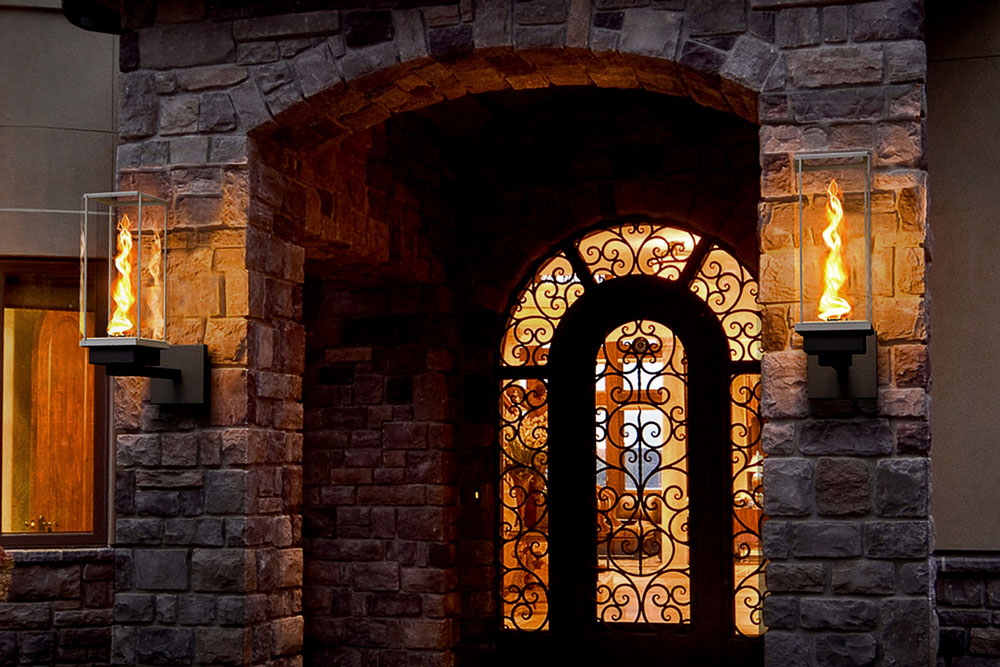 ---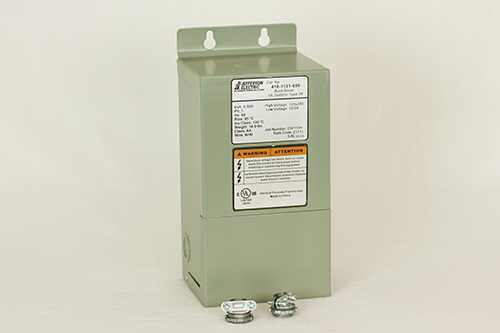 24V Transformer:
Note: A 24V Transformer Is Required To Power/Operate Torch Head. Installation Professional May Choose To Use Their Own Transformer.
The Tempest Torch 24V Transformer is sold separately and Can run up to 6 x 24v torches. Transformer can be located up to 445 ft. from single torch, or approximately 100 ft from group of four torches.
---
Features / Options / Installation Kits: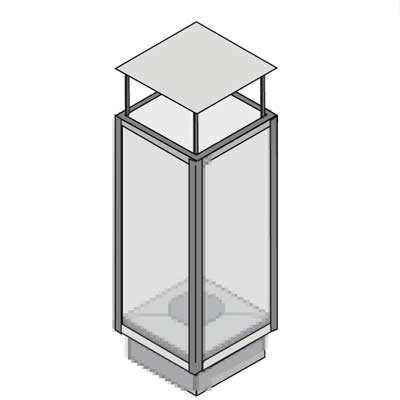 Tempest Torch Head Features:(Available In Natural Gas or Liquid Propane)
Manual Ignition Tempest Torch Head Includes: Head, Stainless Steel Base, Glass, 12" Flex Line, Ball Valve, Removable Raincap & Cover
Owner's Manual & Brochure:
---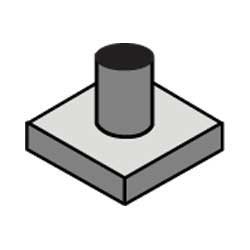 Pillar Mount Option:
Pillar Mount Mount Features: 3" x 11" - Allows installation on raised pillar or pedestal. Includes 1/2" flex line.
---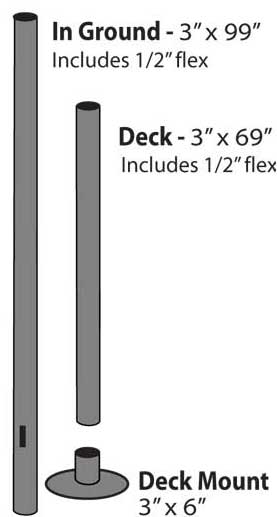 ---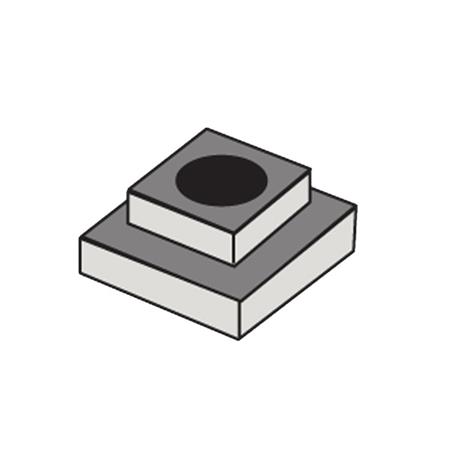 Post Cover Options:
Post Cover - Square Black Features : Square, Black. For Deck Mount. Decorative Base. 13" sq. x 6" H
Note: For Use With In-Ground Post Or Deck Mount Post Only
---
Wall Mount Option:
Wall Mount Mount Option: Color - Black. Includes 1/2" Flex Line.
---
Tempest Torch Concept
The Tempest Torch was created as an outdoor lighting and outdoor furnishing/accessory for a wide array of exterior settings and applications. The display possibilities are nearly endless: outdoor lighting for living spaces, walkway pillars, mounted onto moveable stainless steel columns, atop stone pillars or deck posts, or attached to any building's exterior for outdoor lighting. The Tempest Torch's innovation comes from its patent-pending torch technology that requires no mechanical or electrical means. Its no-power draft system simply utilizes the Venturi Effect for its unique flame appearance.
---
Owners Manuals & Spec Sheets
Manual's & PDF's


---
Additional Product Specifications
Glass Type: Tempered Glass
Safety: Automatic Flame Shutoff
Transformer: Not Included (Needed)
Year 1 COVERAGE: PARTS & LABOR Burner Assembly: Burner, Venturi, Flame Spreader, Orifice, Gas Control Assembly: Gas valve, cover plate and hardware, thermocouple, pilot hood, pilot gas line, piezo igniter, tip switch and wiring, LP regulator (if applicable) Glass: Glass (breakage from thermal shock only) Accessories: Portable base (including post and tank cover), wall mount bracket, in-ground post, and pier post One-Way Freight Allowance: One-way freight allowance on pre-authorized repair done at factory is covered. Exclusions: Paint and Finish Further CONDITIONS & EXCLUSIONS Apply