Product Details
Peterson Real Fyre 18-Inch Charred Oak Gas Log Set With Vented G4 Burner. CHD-18/20 + G4-18/20. Vented Gas Log Sets. Peterson Real Fyre Charred Series Gas Logs reflect the glowing depth and fiery heart of a long burning fire. Real Fyre artisans work from actual wood samples to carefully recreate the intricate bark detail and natural coloration of deeply charred wood. Gas fireplace logs are convenient and easy to use for most gas fireplaces. The beautiful display and flame presentation of this Real Fyre Charred Wood gas log set is ideal for creating those magic moments and memories.
This Peterson Real Fyre gas log set includes: Ceramic Refractory Vented Gas Logs, Vented Glowing Ember Burner, Custom Grate, Connector Kit, Glowing Embers, Sand, Burner Clips, and Damper Clamp. The Peterson Real Fyre vented G4 Burner with its single burner pipe allows the flames to dance thru the center of your log set and has a BTU output of 75,000 BTUs. This set features a match light system that uses your existing wall key valve and does not include a control valve. The G4 Burner is compatible with all Peterson valve controls.
---
Peterson Real Fyre gas logs are meticulously hand painted to re-create the look of natural wood
Superior refractory ceramic logs are reinforced with steel rods for greater integrity
Efficient design helps preserve and protect natural resources
This Peterson Real Fyre gas log set is designed for indoor use only
All Peterson Real Fyre gas log sets are available in other sizes and with other valve control options
---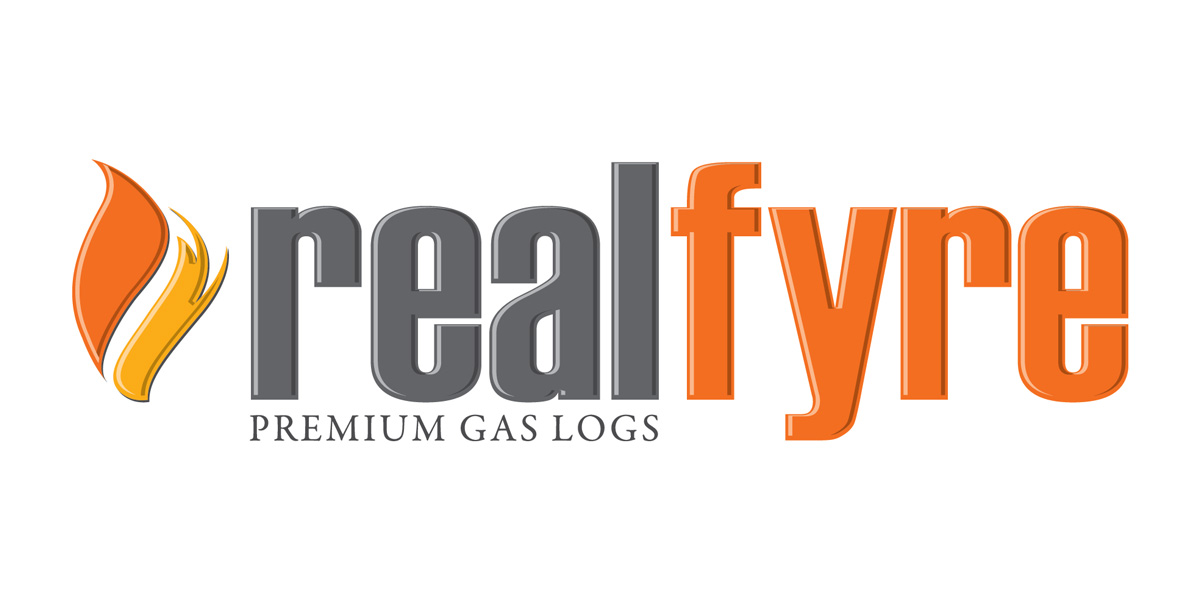 ---
From REAL FYRE | World Class Products
We know what makes the RH Peterson Co. great — PEOPLE!
There is immense pride in knowing that, in over half a century of manufacturing superb products, our company's business partnerships are stronger than ever. And, the personal friendships these years have produced are very special.
With a respectful nod to both Bob Peterson, whose engineering genius ignited Peterson Gas Logs, and Fire Magic's Harold Keck, who instinctively knew America would want to move entertaining and cooking outdoors. Both provided innovative leadership for us. To remain in a leadership position in our two industries, we continue to invest in state-of-the-art manufacturing equipment and systems and endeavor to maintain an on-going program of quality assurance.
The management of this company remains committed to a team system of outstanding representatives, distributors and dealers. We listen to them. Many of these partners have been instrumental in product enhancements over the years.
Families who enjoy welcoming hearths and the perfectly grilled barbecue meals, will continue to be the focus of the RH Peterson Co. We strive for the highest integrity and continue to be a responsible corporate member of our community. However, we never forget our ultimate goal – to provide world class products for the home.
Manuals & PDFs

---
Additional Product Specifications